State Bank, 102 SW Runnels St, DeKalb, TX 75559 is one of our oldest DeKalb Chamber of Commerce members.

They are committed to helping you and your business grow. Get flexible financing, especially designed for your business, to handle any business expense. Contact your personal banker today to get started on growing your future. They also have branches in Clarksville, Atlanta, Nash, Texarkana and New Boston. Their main number is: 903-667-2553
---

DeKalb Physicians Clinic, 216 N Center St, DeKalb, TX. They are huge supporters and sponsors of many community events throughout the year and help to promote our town. Thank you for representing DeKalb so well. They can be reached at 903-667-2273
---

TEXAR is a community first credit union which has served members in and around the Texarkana area since 1951. Having three offices and employing almost 100 people, today TEXAR serves citizens of Cass, Bowie, Little River, Miller, Red River, and Lamar counties.

Through the years we've had many different names. Our story began as Bowie County Teachers Credit Union. Then in 1964 we became Bowie-Cass Teachers Credit Union and Teachers Federal Credit Union in 1996. Most recently, in 2001, we became TEXAR Federal Credit Union. All the while we have stayed true to our mission: 
"To serve the financial needs of our members"
 As a not for profit financial cooperative, we are always looking for ways to serve our members. At TEXAR, we are continually analyzing every aspect of our business in order to provide the highest possible dividend and the most competitive loan rates. It is particularly rewarding when we can do this by introducing new technology. Phone: 903-223-0000
---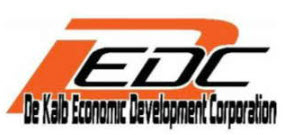 DeKalb Economic Development Corporation, 110 E Grizzley St., DeKalb, TX 75559 helps the City of DeKalb achieve Grants in both State and Federal levels to help economic development in our area. The office can be reached at: 903-276-4574
---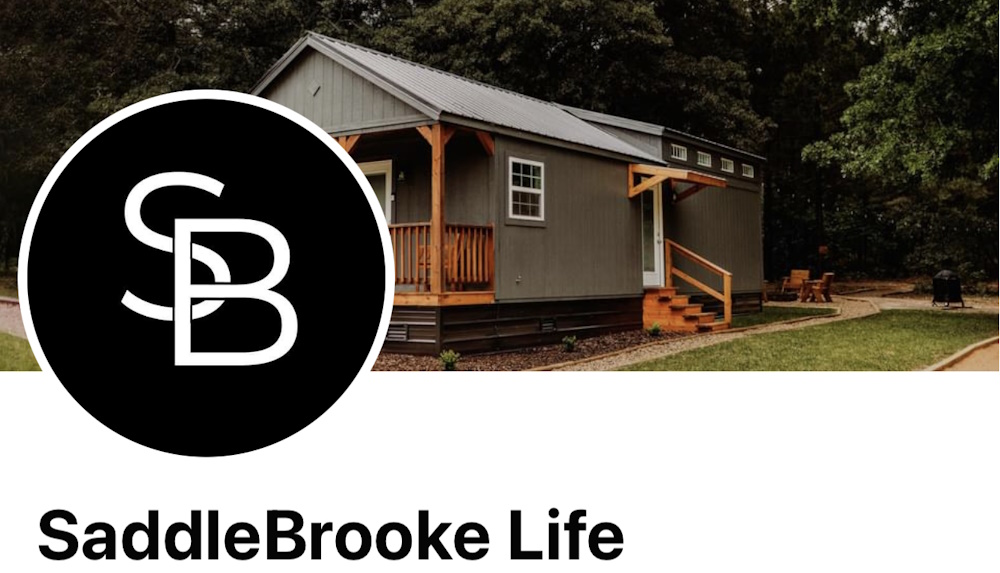 Saddlebrooke,1773 Co Rd 4234, De Kalb, TX 75559. Whether you've been daydreaming about sipping coffee on the porch of your log cabin in the mountains, or simply enjoying an easier life with financial freedom in your tiny home – let's work together to bring your dream lifestyle to reality. 
We'll not only help you make your dream a reality, but we'll do it within your budget and in under 30 days. From discovery to delivery, our process is designed for efficiency and ease so you can stop dreaming and start enjoying your new lifestyle as quickly as possible.
We can be reached at: 903 219-0869
---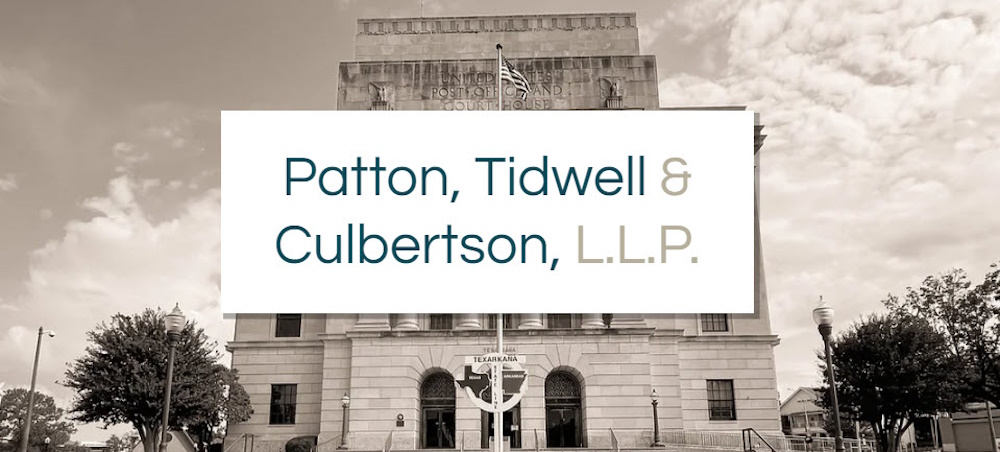 Patton, Tidwell & Culbertson, L.L.P., 2800 Texas Boulevard, Texarkana, Texas 75503 is a small firm with big ideas about practicing law. We proudly represent individuals and corporations in complex civil and commercial litigation, and we have extensive experience in the federal and state courts throughout the region. Our clients are our number one priority, and we focus on finding creative and innovative solutions to their legal problems. We handle cases across diverse subject matters such as antitrust, products liability, intellectual property, and catastrophic personal injury. The foundation of our firm is built on the simple premise that all citizens, regardless of their station in life, deserve representation. Although we have broad experience in mediating and arbitrating a full range of cases, we also believe Thomas Jefferson was right that trial by jury is one of the most fundamental and important safeguards of personal liberty. They can be reached at: 903-792-7080
---
Twin Rivers Veterinary Supply and Twin Rivers Nutrition, 453 FM 1701, DeKalb, TX 75559  has grown to 12 reps, working with over 4,000 customers in Texas, Oklahoma, and Kansas. We can handle all of your animal health needs while also connecting you to our network of over 20 consulting veterinarians. Additionally, in 2018 we began selling Biozyme VitaFerm products and quickly grew to become a Top 10 VIP Master Dealer! Whether you're looking for cattle vaccines, parasite control products, prescription medication, or mineral, you can count on us… we'll deliver!
They can be reached at: 903-667-2202 (Veterinary Supply) and 903-667-2203 (Nutrition)
---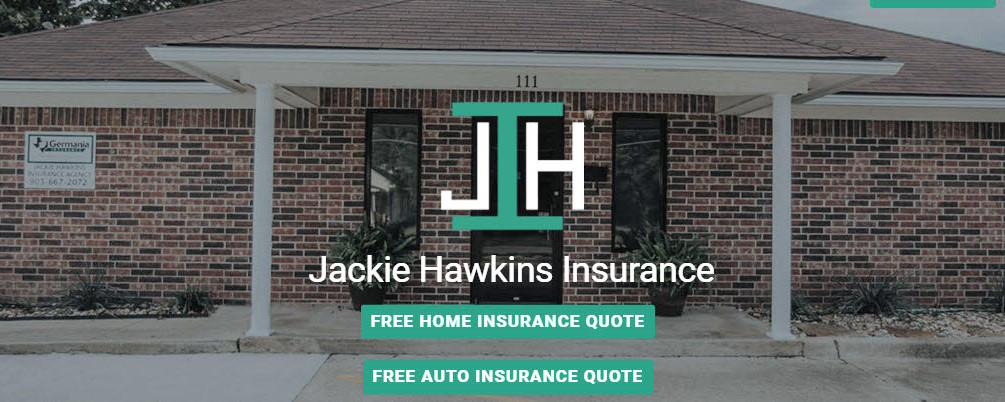 Jackie Hawkins Insurance, 111 N Houston St, DeKalb, TX 75559. Jackie Hawkins Insurance Agency began in 1982 with Mr. Hawkins' desire to phase into a career change that would allow him retirement from Civil Service but still motivate him and challenge him mentally. The business expanded each year and he provided reliable insurance not only in DeKalb but across East Texas.
The agency continues to be independently owned and operated with ownership transferring to his son, Greg, in 2015. In order to provide easier access for clients, the office moved from the Hawkins' home to a building in DeKalb in 2017. Pappy decided this was too long a commute (six miles) and officially retired from the agency at that time. Pappy went to his heavenly home December 11, 2018.
While beginning as a Germania agency, we now have appointments with other insurance companies as well. Increasing options for our customers is a primary goal and we are continually exploring other markets. 
They can be reached at: 903-667-2022
---

Edward Jones, Jason McDaniel, 3101 Kennedy Lane, Suite 1500, Texarkana, TX 75503. As an Edward Jones financial advisor, I believe it's important to invest my time to understand what you're working toward before you invest your money. It's also important to understand the level of risk you're comfortable accepting when investing so we can balance it with the steps necessary to reach your long-term goals.
Whether you're planning for retirement, saving for college for children or grandchildren, or just trying to protect the financial future of the ones you care for the most, we can work together to develop specific strategies to help you achieve your goals. We can also monitor your progress to help make sure you stay on track or determine if any adjustments need to be made. Throughout it all, we're dedicated to providing you top-notch client service. We are Open Monday thru Friday 8 am till 5 pm. He can be reached at: 903-223-8699
---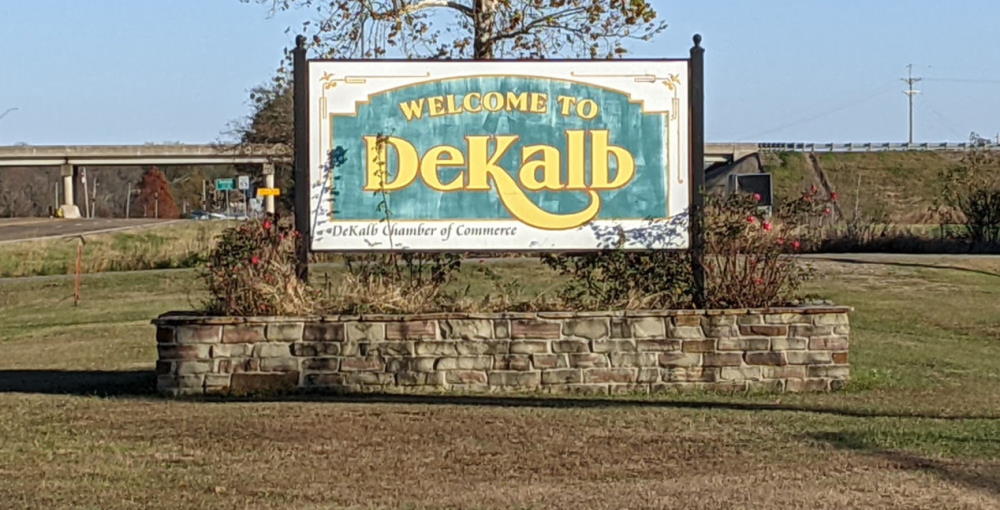 Our DeKalb TX Chamber of Commerce helps our local businesses grow and prosper thru our chamber promotions. Here at DeKalb Texas Chamber of Commerce, we are driven by a single goal; to do our part in making our community a better place for all.

We strive to build productive relationships and make a positive impact with all of our pursuits. 

Our association consists of over 75 businesses, organizations, and individuals that work toward the interests of our business community.

Please shop our local businesses whenever you can!
---

Texarkana College, 2500 North Robinson Rd., Texarkana, Texas 75599, has the highest 3-Year Completion Rate among Texas Community Colleges. Texarkana College offer Certifications or degree programs in many fields - such as: Nursing, Welding, Cosmetology, General Studies and Fine & Studio Arts Programs. They have a 97.5% Certification and Licensure Pass Rate. They have over 300+ Scholarships available with over $500,000 awarded in Scholarships each year. They can be reached at: 903-823-3456
---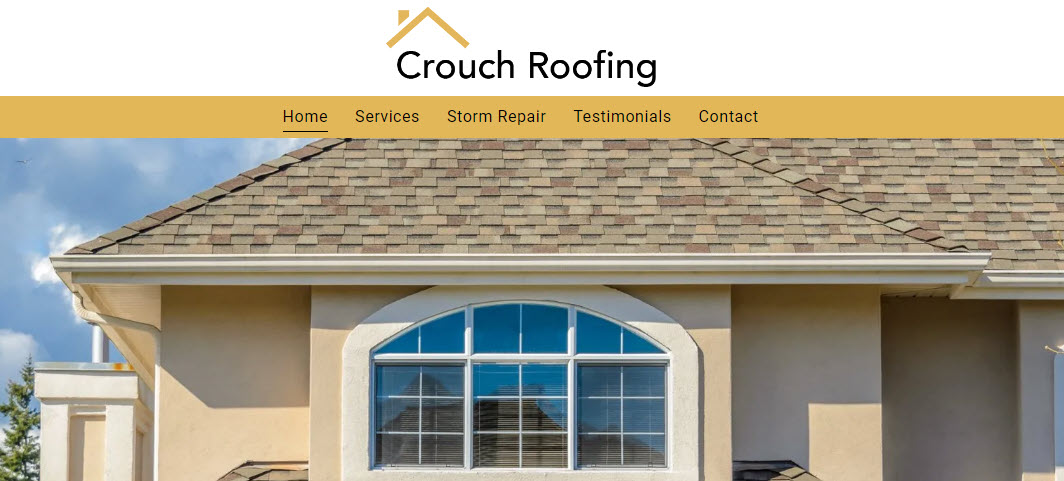 Crouch Roofing has been in East Texas since 1971. In the 45 years that we've been in business, a lot has changed in the world. One thing, however, has stayed constant: the need and desire to have a reliable roof over your head. Whether you need to replace a few shingles or buy a whole new roof, Crouch Roofing is up to the task. East Texas has trusted our family owned and operated business for nearly a half-century. You can, too.
Call us today for an estimate on your roofing project. They can be reached at: 903-791-0505
---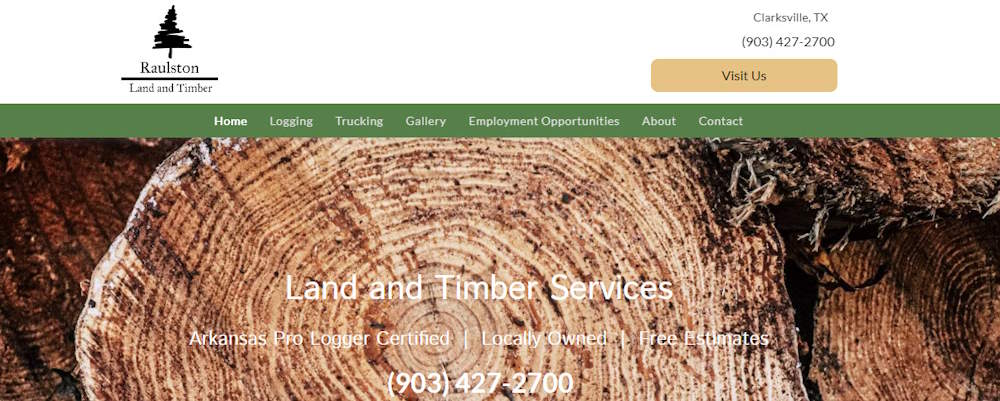 Ralston Land and Timber, Clarksville, TX. Matt Raulston and Bill (Hobie) Raulston raised this business to where it is today. They have been in the sawmill business for years. Our professionals cut saw pine and hardwood. Rely on a locally owned business for all your timber needs. 
Raulston Land & Timber provides forestry services, logging services, trucking services, land management services and sawmill services to the Clarksville, TX area. They can be reached at: 903-427-2700
---
Silver
Texarkana Emergency Center, 4646 Cowhorn Creek Rd., Texarkana, TX 75503. Our physicians have been hand-selected and are the most respected emergency physicians in the community. With over 50 years of experience working in emergency rooms across the country, Texarkana Emergency Center & Hospital is the superior choice for minor and major emergency care in Texarkana. 
Our mission is to provide the residents of Texarkana, and its surrounding communities, with access to concierge-level emergency care 24 hours a day, 7 days a week. Frustrated by the current state of emergency care, our founding physicians sought to solve the issues that are typical of large, congested hospitals. Our brand of inclusive and compassionate emergency care became the remedy.
We provide immediate access to the best physicians, nurses and support staff our community has to offer in a calming, upscale setting. Our specifically dedicated staff and resources allow you to be seen, treated and on your way home in thirty minutes or less. And because all of our physicians are also owners, you'll receive a higher level of personal attention and care.
They can be reached at: 903-838-8000
---
DeKalb Oil Change Center, 631 E Front St, DeKalb, TX 75559. This family owned business is your "Go To" place for a fast Oil Change or State Inspection. They are Open Monday thru Friday from 8:30 am till 5 pm and Saturdays from 8 am till Noon.
They can be reached at: 903-667-9039
---
Lone Star Ag Credit, 516 James Bowie Dr., New Boston, TX 75570. Kregg Slakey is the lending expert serving the Paris, DeKalb and New Boston area communities. His agricultural roots gives him a unique perspective to help with agricultural and recreational loans. They are Open Monday thru Thursday - 8 am till 4:30 pm. Friday from 8 am till 4 pm. They can be reached at: 903-628-3031
---
Spring Market, 12522 FM 1840, DeKalb, TX 75559. On Sept. 1, 1928, our Company founder Wood T. Brookshire opened a small grocery store on the courthouse square in downtown Tyler, Texas. W.T. Brookshire began with four employees in a small, 2,500-square-feet store. He laid a foundation of core values focused on incredible customer service, tenacity and competitive grit. W.T. Brookshire believed it was his God-given calling to serve his community through the grocery industry. Because of that, Brookshire Grocery Co. is still family-owned.
Today, the company has grown to include more than 200 stores – operating under the brands of Brookshire's, Super 1 Foods, Spring Market, FRESH by Brookshire's and Reasor's.
At BGC, our number one focus is on people. Our tradition of outstanding service was instilled over 90+ years ago when W.T. Brookshire made the decision to place the customer as his top priority. This same commitment extends to our employee-partners – the more than 19,000 people who help make BGC successful every day.
Open Daily - 7 am till 9 pm with Gas. They can be reached at: 903-667-7527
---
Judge Bill Miller has served as Presiding Judge of the 5th Judicial District of Texas since January 2015, when he was appointed by Governor Rick Perry. Re-elected by the citizens of Bowie and Cass counties in 2016 and again in 2020, the 5th Judicial District is a trial court handling all manner of cases. With a general jurisdiction including all civil actions of more than $500 in controversy, family matters, as well as criminal cases, Judge Miller considers it all, as provided in the Texas Constitution.
"I am honored to have been twice re-elected to serve the citizens of Bowie and Cass Counties as District Judge since 2015 and look forward to continuing to represent the District's citizens in the criminal and civil justice systems," Judge Miller said.
---
DeKalb Hardware, 121 N Center St., DeKalb, TX 75559 is Open Monday thru Friday 7:30 am till 6:30 pm and Saturday is 8 am till 5 pm. They can be reached at: 903-667-2551
---
The Ritz Downtown, 124 N Runnels St., DeKalb, TX 75559. This nearly century year old building was built around 1934 and renovated in 2017. It's an excellent venue for Weddings, Showers, Birthdays, Graduations, etc. Phone Number: 903-701-0312
---
---
Colton Daffern, is a licensed Texas REALTOR who joined Rip England Premier Realty in October 2022. Colton is dedicated to assisting clients in achieving their real estate goals. Hailing from DeKalb, TX, he possesses an innate understanding of the local market, making him the ideal hometown REALTOR. Colton's commitment to helping you find the perfect property ensures a personalized and fulfilling real estate experience.
Phone: 903-949-5014
---
Bates Family Funeral Home, 601 E Front St., DeKalb, TX 75559 has been serving the public more than 50 years and three generations. Our family has prided ourselves in serving our community in a professional, caring manner.
We are a 3rd Generation Family Owned Funeral Home that is proud to serve De Kalb and surrounding communities, as well as other cities in and around Bowie County. We always offer our clients and their loved ones a sensitive, calming experience, where everything is taken care of for them. We not only listen carefully to the wishes and requirements of our clients, but will offer you our compassion and support in these difficult emotional times.
 They can be reached at: 903-667-2009
---
Bowie County Equipment, 421 E Front St., DeKalb, TX 75559 is an authorized New Holland Agriculture, Bad Boy Mowers or Bush Hog® dealership serving the DeKalb Texas area. We are proud to carry a large selection of new and pre-owned inventory. When you are ready to invest in your new tractor or other agricultural equipment, our friendly and knowledgeable sales, financing, service and parts departments are prepared to make sure your experience is outstanding, from assisting while you're making your choice to ongoing maintenance and customization. We value the opportunity to create a long-term relationship with our customers, and we do that by giving you the best customer service available.
Bowie County Equipment offers experience, fair prices, and a friendly atmosphere. We're big enough to meet your broad range of equipment needs, but small enough to greet you on first name basis. Its our goal to provide you with quality products and service at an affordable price. Browse through our online catalog or stop by today; you'll be glad you did! Take your time and browse our online store! Take advantage of our showroom feature for specs, pictures, and price quotes and our internet sales page. If you don't see what you are looking for just let us know, chances are we can get it here in a hurry. At Bowie County Equipment it's our job to keep you working. Phone: 903-667-2584
---
Phillips Forest Products, 13431 US Hwy 82 W, DeKalb, TX 75559. For over sixty years, Phillips Forest Products has supplied the architect, the interior designer, the contractor, the home owner, and the industrial sector with the highest quality architectural millwork and wood products.
Located in North East Texas, between the White Oak forests along the Sulphur River and the great Pecan groves along the mighty Red River, just outside the quiet town of De Kalb, TX. We produce rough sawn wood beams, kiln dried lumber, T/G wood siding, kiln dried live edge wood slabs, engineered wood flooring, molding, butcher blocks, and more.
Phone: 903-667-4151
---
Wisdom Animal Clinic, 2403 Texas Blvd, Texarkana, TX 75503. If you're looking for a friendly, reliable, full-service animal hospital for your pet, you've come to the right place. We've proudly served Texarkana and surrounding towns since 1961, and hope to continue offering the highest quality care and services at our animal hospital for many years to come. We value companion animals as best friends and family members, which is why we're fully dedicated to improving their well-being and keeping their owners happy. Phone: 903-793-1193
---
Hodges Dental Clinic, 109 Oak St., DeKalb, TX 75559. Clinic Hours are Monday thru Thursday from 8:30 till 5 pm. They can be reached at: 903-667-5127
---
DeKalb Portable Buildings, 1021 W. Grizzly Dr., DeKalb, TX 75559 is a representative of General Storage Buildings, celebrating 50 years in the business! They can be reached at: 903-667-7400
---
---
---
---
---
---
---
---
---
---
---
Friends of Oktoberfest
---