---
All 2022 Oktoberfest Sponsors
---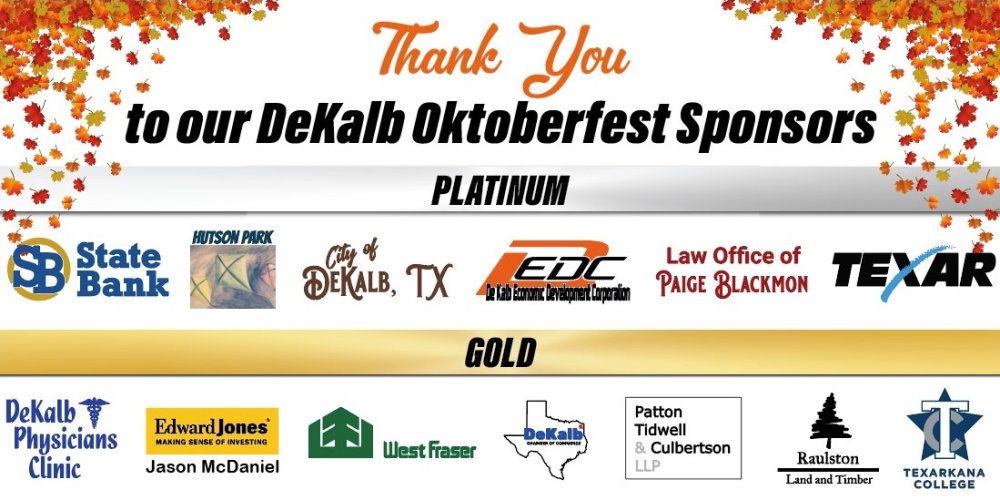 State Bank, 102 SW Runnels St, DeKalb, TX 75559 is one of our oldest DeKalb Chamber of Commerce members.

They are committed to helping you and your business grow. Get flexible financing, especially designed for your business, to handle any business expense. Contact your personal banker today to get started on growing your future. They also have branches in Clarksville, Atlanta, Nash, Texarkana and soon New Boston. Their main number is: 903-667-2553

---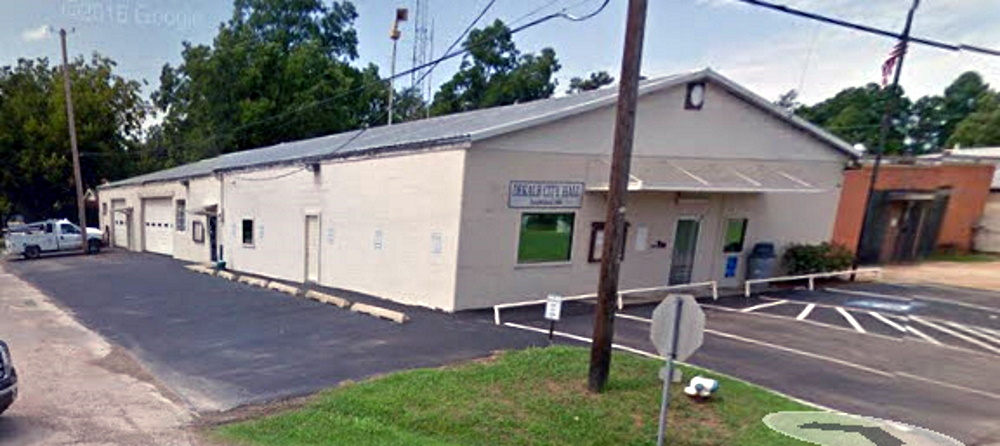 City of DeKalb, 110 E Grizzley Dr, DeKalb, TX 75559 is a great contributor and provider for our Community and our Oktoberfest!! Thanks to our great council members for their community spirit. Mayor Lowell Walker and council members: Brenda Smith, Sarabeth Walker, David Meadows, Ellen Eubanks and Bobbie Mc Gee. City hall phone is: 903-667-2410
---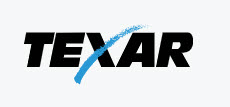 TEXAR, It's Where Your Friends Are
TEXAR is a community first credit union which has served members in and around the Texarkana area since 1951. Having three offices and employing almost 100 people, today TEXAR serves citizens of Cass, Bowie, Little River, Miller, Red River, and Lamar counties.
Through the years we've had many different names. Our story began as Bowie County Teachers Credit Union. Then in 1964 we became Bowie-Cass Teachers Credit Union and Teachers Federal Credit Union in 1996. Most recently, in 2001, we became TEXAR Federal Credit Union. All the while we have stayed true to our mission: 
"To serve the financial needs of our members"
 As a not for profit financial cooperative, we are always looking for ways to serve our members. At TEXAR, we are continually analyzing every aspect of our business in order to provide the highest possible dividend and the most competitive loan rates. It is particularly rewarding when we can do this by introducing new technology.
---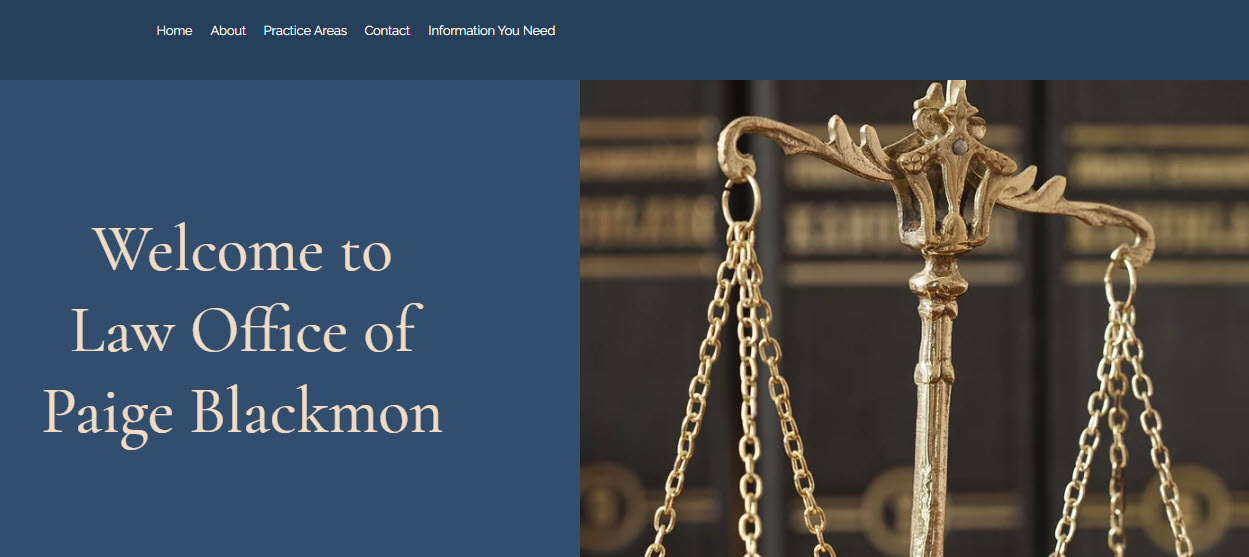 Right here in your hometown you have a law firm headed up by a woman who was born and raised here, Paige Blackmon. Click on the website link above or go to MP Blackmon Law for further information.  Our phone number is 214/536-4381 and we have talk to text available.  We offer a 30 minute free consultation to see if we can help with your legal matter.  To schedule a meeting you can always send an email to paige@mpblackmonlaw.com with your name, full contact information and indicate in five sentences or less what area of the law you are seeking help in and a good time to contact you.  Our hours are 9:00 a.m. to 6:00 p.m.
Paige grew up in De Kalb and attended Baylor University where she received a History degree with all electives in Music and Theater. She then attended Baylor Law School and worked at Bankston, Wright & Greenhill in Austin/San Antonio for two years before moving to Dallas. For the places she worked and all of the types of law she has done see the web site.  Paige has several comfortable locations available for meetings in De Kalb and the nearby counties.  She also does work for out of town clients who are connected with litigation in this area.  Paige lives with her husband on her family homeplace, one of the oldest in Bowie County. She and her husband are gardeners and beekeepers.  She loves to read and recently renovated a room that now has a library and all of her music and instruments which serves as a wonderful home office too.  The Law Office of Paige Blackmon prides itself in being paperless and on top of many of the new technologies used in the field of law.   
---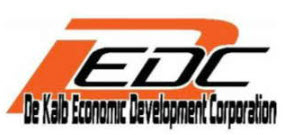 DeKalb Economic Development Corporation, 110 E Grizzley St., DeKalb, TX 75559 helps the City of DeKalb achieve Grants in both State and Federal levels to help economic development in our area. The office can be reached at: 903-276-4574
---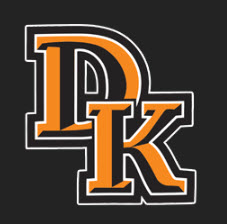 20th Year Class Reunion - De Kalb High School Class of 2002-2003

The De Kalb Class of 2003 and Hutson Park are adding an additional $500 Scholarship this year in honor of my daddy, George Hutson. This scholarship will be awarded to a 2023 DeKalb ISD senior who will graduate in May and immediately enter their trade. Some examples of this might be a welder, a farmer or rancher, a fireman or firewoman, an electrician, or a banker, among many others.
We're having a "Rewind & Reconnect Dinner" before the DK vs NB Football Game.
Friday, 09/30/22, meet at The Ritz Downtown anytime after 2:30pm, admission is $5 per adult which includes a light dinner to be served at 5pm, a photographer to capture some new memories & then kickoff is at 7pm for the game. Tickets to the game are $5 for adults and $3 for kids.
Where: The Ritz Downtown - 124 N. Runnels Street, De Kalb; Gerald Pinkham Stadium
Why: 20th Class Reunion Year, 2022-2023
Wear: Orange and Black!
---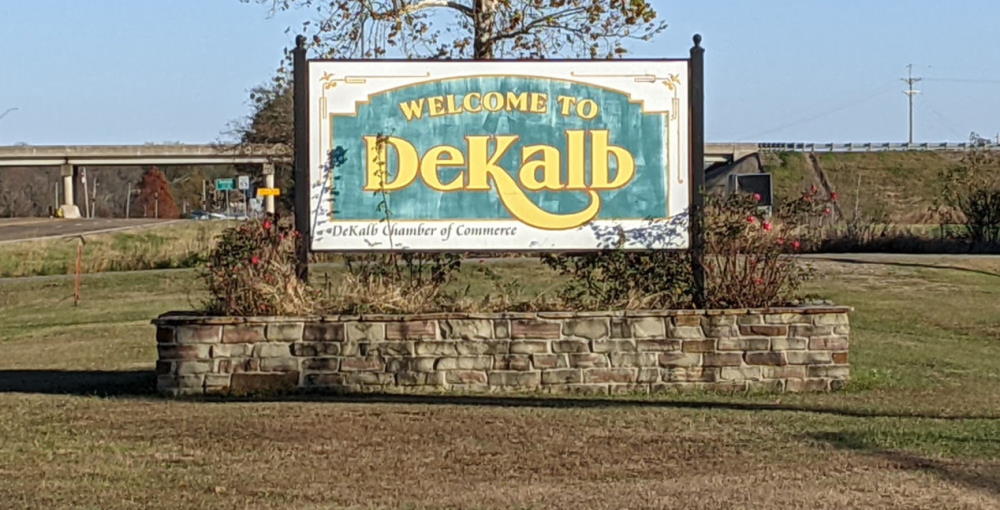 Our DeKalb TX Chamber of Commerce helps our local businesses grow and prosper thru our chamber promotions. Here at DeKalb Texas Chamber of Commerce, we are driven by a single goal; to do our part in making our community a better place for all.

We strive to build productive relationships and make a positive impact with all of our pursuits. 

Our association consists of over 75 businesses, organizations, and individuals that work toward the interests of our business community.

Please shop our local businesses whenever you can!

---


Patton, Tidwell & Culbertson, L.L.P. is a small firm with big ideas about practicing law. We proudly represent individuals and corporations in complex civil and commercial litigation, and we have extensive experience in the federal and state courts throughout the region. Our clients are our number one priority, and we focus on finding creative and innovative solutions to their legal problems. We handle cases across diverse subject matters such as antitrust, products liability, intellectual property, and catastrophic personal injury. The foundation of our firm is built on the simple premise that all citizens, regardless of their station in life, deserve representation. Although we have broad experience in mediating and arbitrating a full range of cases, we also believe Thomas Jefferson was right that trial by jury is one of the most fundamental and important safeguards of personal liberty. Patton, Tidwell  & Culbertson. A small firm with big ideas about practicing law.
---

Texarkana College, 2500 North Robinson Rd., Texarkana, Texas 75599, has the highest 3-Year Completion Rate among Texas Community Colleges. Texarkana College offer Certifications or degree programs in many fields - such as: Nursing, Welding, Cosmetology, General Studies and Fine & Studio Arts Programs. They have a 97.5% Certification and Licensure Pass Rate. They have over 300+ Scholarships available with over $500,000 awarded in Scholarships each year.. They can be reached at: 903-823-3456
---

DeKalb Physicians Clinic, 216 N Center St, DeKalb, TX. They are huge supporters and sponsors of many community events and help to promote our town. Thank you for representing DeKalb so well. They can be reached at 903-667-2273
---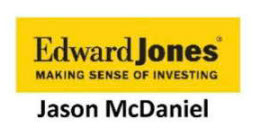 Edward Jones, 3101 Kennedy Lane, Suite 1500. Texarkana, TX 75503 is represented by Jason B McDaniel. As an Edward Jones financial advisor, I believe it's important to invest my time to understand what you're working toward before you invest your money. It's also important to understand the level of risk you're comfortable accepting when investing so we can balance it with the steps necessary to reach your long-term goals.
Whether you're planning for retirement, saving for college for children or grandchildren, or just trying to protect the financial future of the ones you care for the most, we can work together to develop specific strategies to help you achieve your goals. We can also monitor your progress to help make sure you stay on track or determine if any adjustments need to be made. Throughout it all, we're dedicated to providing you top-notch client service. Jason can be reached at: 903-223-8699

---
Raulston Land & Timber provides forestry services, logging services, trucking services, land management services and sawmill services to the Four States area. Based in Clarksville, TX, Matt Raulston and Bill (Hobie) Raulston have over 40 years combined experience in the timber and logging industry.  Contact Raulston Land & Timber for all your forestry needs.  903-427-2700
---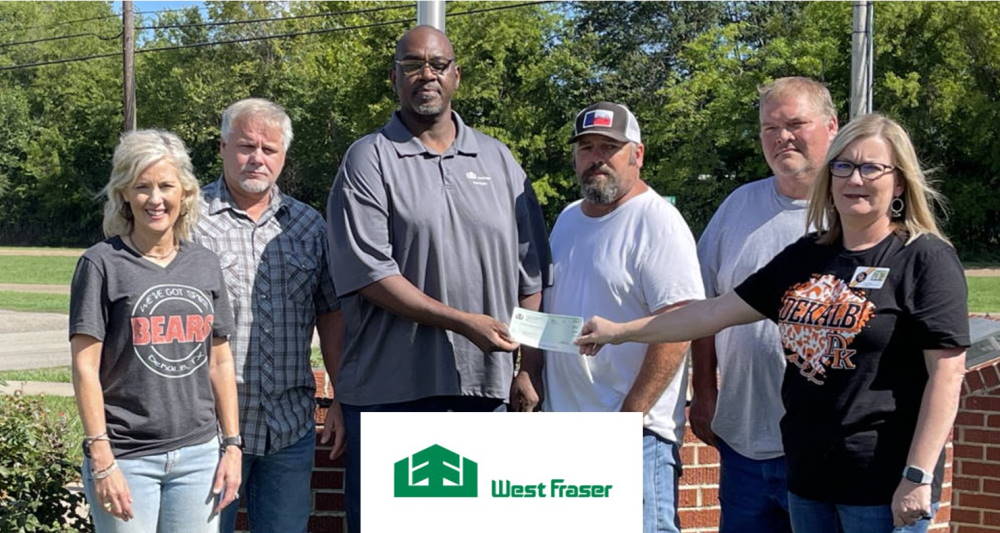 West Fraser is a diversified wood products company with more than 60 facilities in Canada, the United States, the United Kingdom, and Europe. From responsibly sourced and sustainably managed forest resources, the Company produces lumber, engineered wood (OSB, LVL, MDF, plywood, particleboard), and other products including pulp, newsprint, wood chips, and renewable energy.

West Fraser's New Boston Lumber Mill, Hwy 82 E., New Boston, Texas, was built in 1979 to serve the Texas lumber market and continues to this day producing lumber for retail, treated and wholesale lumber yards from Colorado to the east coast. The mill manufactures 2x4 to 2x12 lumber widths from 8' to 20' lumber lengths in grade 1, prime, 2, 3, and 4. The New Boston Lumber Mill employees approximately 180 individuals from New Boston, DeKalb, Avery, Simms, Naples, Clarksville, Texarkana, Genoa, AR, Foreman, AR, Ashdown, AR, and Ogden, AR.
---
---
Friends of Oktoberfest
Tradn' Post
Hodges Dental Clinic
OilCo Distributing
Metal Country